Light a Candle for a Friend
Let a friend or loved one know Saint Anthony is interceding for them!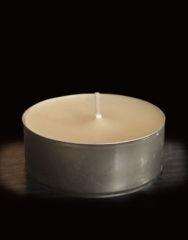 Prayers are truly the best gift!
What if you surprised a friend or a loved one by letting them know you remembered them in prayer? Here you can do just that! Light a 7 day candle for someone special!
Your friend or family member will be notified of your gift via email, along with the intentions you have presented on their behalf. These intentions will be included in a weekly Mass.
Your friend or loved one will certainly be touched by your love and grateful for your prayerful gift!